Winter has not left the mountains yet and as we watch the snow fall almost endlessly it seemed like the perfect time to share this gorgeous winter elopement in Canmore.
As a Canmore wedding photographer, I mainly focus on small weddings and elopements. I love the intimacy and beauty of small weddings and the extra time we have to take photos and even adventure to new places. We have so many incredible couples who travel from all corners of the globe to elope amidst the beauty of our towering mountains and incredible wilderness. As their photographer, I love helping couples find the perfect places for photos or even the wedding ceremony. As a Canmore local, I know a lot of special places throughout the Bow Valley and always help my clients find exactly what they need.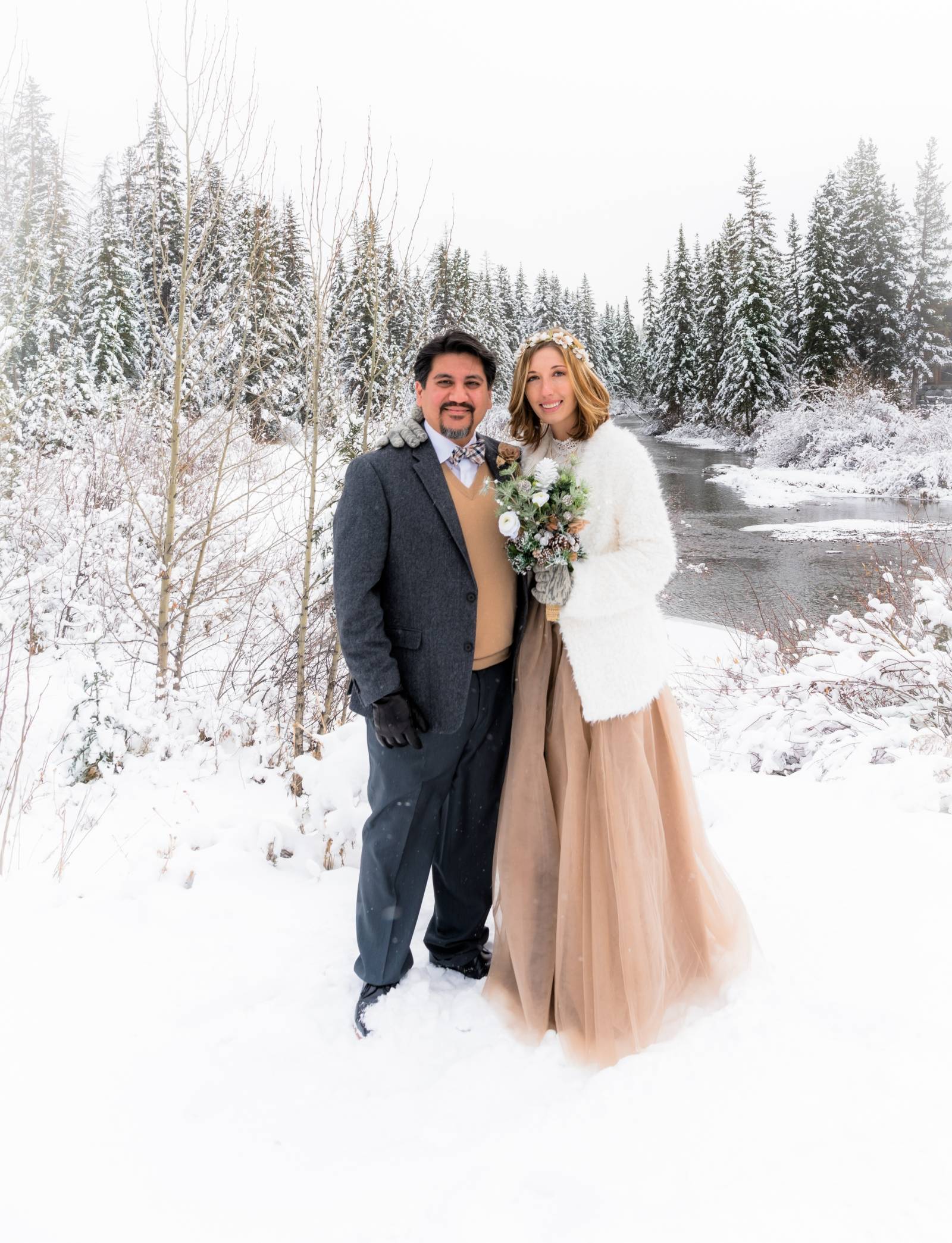 Megan and Edwin eloped at Spring Creek and after the wedding ceremony we spent time together traversing through the fresh snow and taking photographs throughout Canmore including Spring Creek, the Opera House at Spring Creek, Quarry Park, and the Reservoir.
Here are a few of my favourite photos from the day!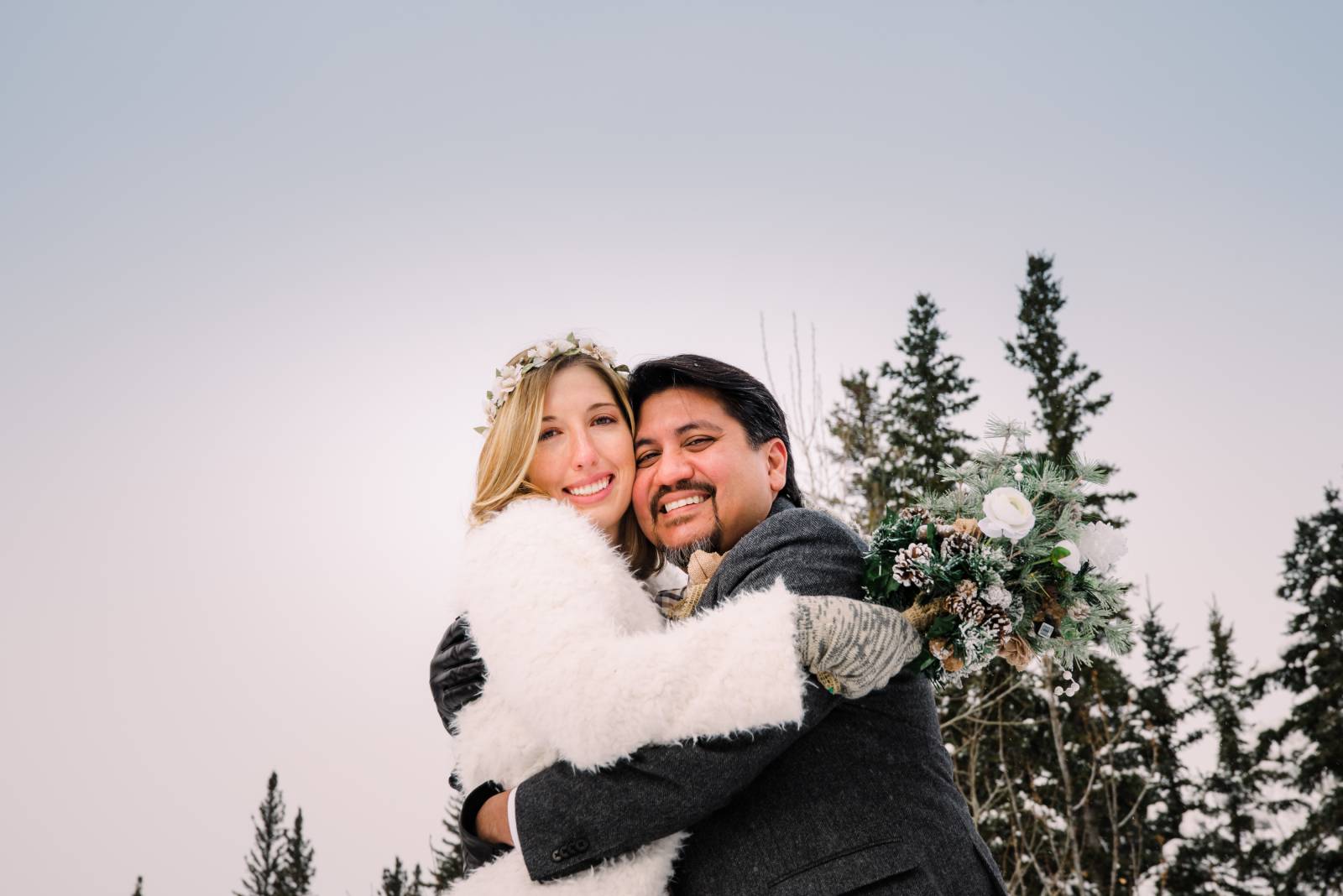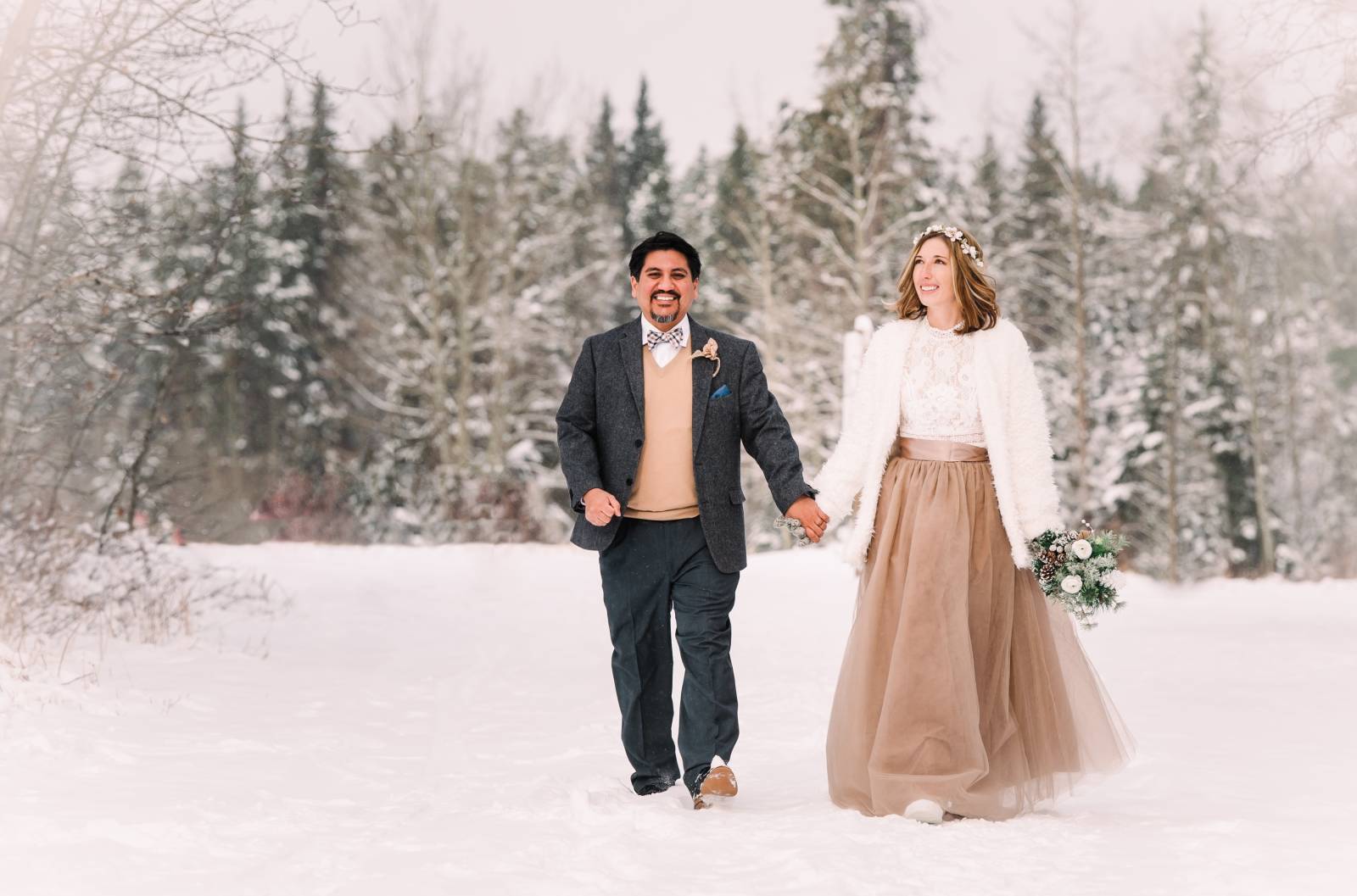 If you're planning to elope in Canmore, Banff or Lake Louise, I can help you capture the beauty of your day. As a Canmore wedding photographer, I specialize in intimate weddings, elopements and even adventure sessions. I'd love to hear from you and find out about your wedding vision!